Tony Andersen, Klimaforum09 organiser talks about the 10 000 Trees Strategy as a practical response to Climate Justice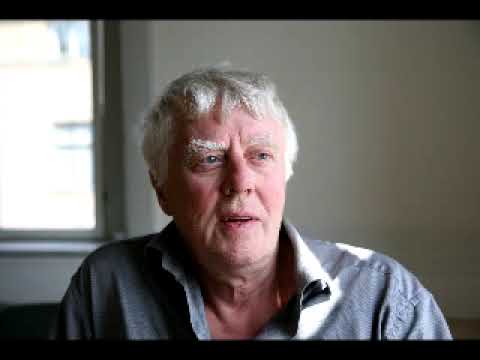 Nicholas Roberts, Permaculture.TV founder is travelling to Copenhagen (Dec 5th to Dec 21st) primarily for Klimaforum09, with a special interest in covering the "Planetary Permaculture" or "Gaia Permaculture" currents running through the program.
As you can see from the Klimaforum09 online program, the International Permaculture Council and listen (mp3) and kind of read in "Planetary Permaculture: A Global Strategy for Climate Change – Tony Andersen of Klimaforum09" one of the key organisers of Klimaforum, Tony Andersen, is a Danish architect (in cooperative design, the Scandanavian participative or user-centered design tradition) and permaculturalist since the 1980s.
Klimaforum is part of a global permaculture design process that seeks to get activists and grassroots talking and working together, the research, develop and implement a radical, democratic, planetary permaculture program which is called 10 000 Trees: A Practical Strategy for Climate Change.
Klimaforum09 as Gaian User Centered Design
From the 10 000 Trees document, we get the outline of the project;
THE 1 TON CO2 10.000 TREES PROJECT – overview of the problem and the solution
Permaculture – the idea, practice and global and local success
Climate Change – the massive catastrophic problem
Carbon sink – a new category for locking, permanently ecology as carbon sinks in forest and soil
More than 10,000 TREES per. person per. lifetime – a requirement for local-global perennial polycultural replanting
Less than 1 TON CO2 pr. person pr. year – global energy descent and emissions reductions targets
The U.N. Climate Conference 2009 / COP 15- the failure of the official process, danger of carbon finance
Parallel activist and grassroots Conference – Klimaforum as user-centered permaculture design
The Permaculture network – massively expanding a global, democratic, locally-controlled permaculture network
Its a radical scaling-up of the what the Transition Towns Movement describe as to "take responsibility for action and then unleash the creative genius that resides within us personally and collectively in our communities".
Transition Towns focus on the level of small-towns. While the Klimaforum is operating globally, with grassroots and activists working together to unleash their own creativity within a commonly understood framework for radical global permaculture.
TECHNICAL NOTE: Ben Brangwyn of Transition Movement points out Technical point – Transition Initiatives exist in rural areas, villages, towns and cities. Am interested to know how the ideas of re-localisation can work on larger scales such as cities, such as Los Angeles.
Klimaforum09 "Gaia Permaculture" Events
Tuesday 8th, 10-12am, Venue 4, Title: From activist to grassroots (120), Organisation: Permaculture International, Contact: Tony Andersen – Klimaforum Program
Thursday 10th, 1pm-3pm, Venue 6, Title: 10.000 threes (120), Organisation: Permaculture International, Contact: Tony Andersen – Klimaforum Program
Klimaforum09 Features
a forum where activists start working with grassroots
network for activists/grassroots to design a user-centered, radical, global permaculture project for Climate Justice
becomes an ongoing network from which practical actions meet radical actions
does not just work for climate change, it works for systems change
An international grassroots/activist radical permaculture network is created and sustained.