The UNFCCC COP16 climate conference has been a success.
There has been agreement on a series of decisions that are known as the Cancún Agreements. On the morning of the final day, there were tense moments, and it but unclear whether there would be much progress at all. But after the draft texts were circulated, the Mexican Foreign Minister, Patricia Espinosa, convened an 'informal plenary' where she said that in these texts, every Party had been listened to, and after two hours for people to examine the texts, the plenary will reconvene. There was then sustained applause and a standing ovation. From that moment on, there was a great sense of hope that there would be a positive outcome.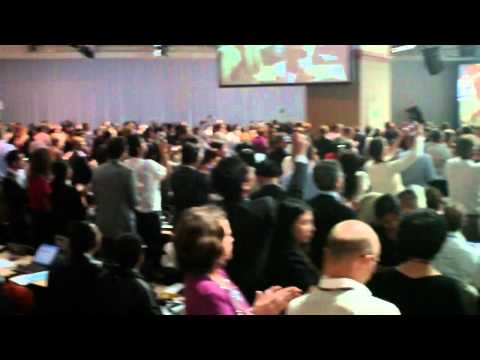 Source: Climate Dilemna
Press Release – Plurinational State of Bolivia
December 11, 2010 (Cancun, Mexico) – The Plurinational State of Bolivia believes that the Cancun text is a hollow and false victory that was imposed without consensus, and its cost will be measured in human lives. History will judge harshly.

There is only one way to measure the success of a climate agreement, and that is based on whether or not it will effectively reduce emissions to prevent runaway climate change. This text clearly fails, as it could allow global temperatures to increase by more than 4 degrees, a level disastrous for humanity. Recent scientific reports show that 300,000 people already die each year from climate change-related disasters. This text threatens to increase the number of deaths annually to one million. This is something we can never accept.
Source: Climate Justice Now