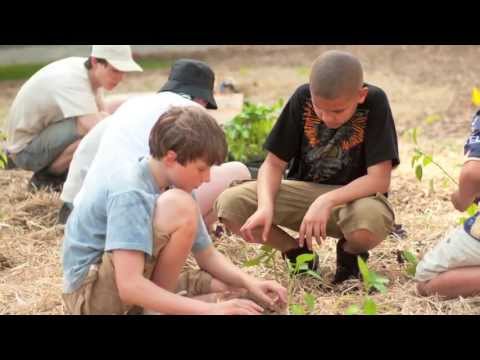 Together, we have the unique ability to create huge positive global transformation, and inspire more colleges and universities, towns and cities, and all communities to adopt permaculture and sustainable design principles into their Master Planning. A powerful video can sometimes be a catalyst for this kind of big change, and the goal of this entire project is to inspire direct action.
Please help us to make this video "go viral" and thus, furthering the UMass Amherst and global sustainability movement. Consider posting this video link on social media sites (Facebook, Twitter, etc.) and e-mailing it to family, friends and colleagues. http://bit.ly/Rnx5Ot
If we achieve 50,000 views by September 15, UMass Permaculture and sponsors will donate fruit and nut trees to 4 local schools, which is part of our vision to co-create more edible, ecological, and educational landscapes throughout the community!
—
This video focuses summarizes Year 1 and Year 2 of the UMass Permaculture Initiative. We successfully designed and installed 2 permaculture-designed ecosystems on the UMass Amherst campus. It was a collaborative effort amongst students, staff, faculty, and local community volunteers. Looking ahead, we are planning to install a new permaculture-designed landscape on the campus each year, which will provide education to students and the campus community plus local, healthy, and sustainably grown produce to the UMass dining commons.
Many years from now, we'll see numerous ecologically designed edible landscapes across the campus. We are still at the beginning stages of implementing our vision for building an environmentally, socially, and economically sustainable campus.
Together, we can literally change the world for the better, by focusing locally right here on the UMass Amherst campus. The idea is to see this spread far and wide to more places – please consider contacting us about starting your own permaculture initiative – we're happy to help! info@UMassPermaculture.com
Please considering donating to UMass Permaculture! http://umass.edu/give/?a=407
This video Produced by http://www.adaptiveNOW.com